Screen Shots
This shot shows MH-E running on a Japanese Windows system. GNU mailutils compiled under Cygwin provides MH.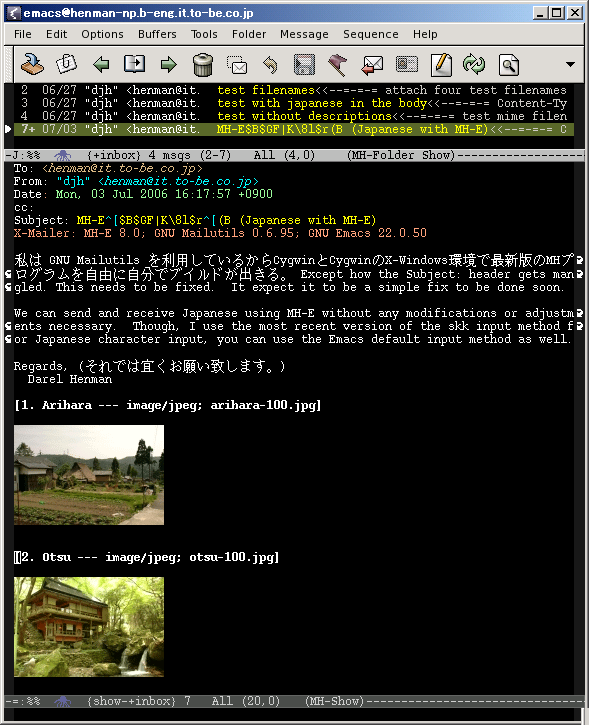 ---
Here is a screen shot of MH-E with the usual two windows. The top window shows a folder of messages and the bottom window displays the selected message. This uses Git Emacs compiled with the GTK toolkit. In the folder window, messages marked for deletion are marked with "D" and are fontified in a lighter gray. The last message is unread and is fontified in bold. The current message has a green overlay. The window that is showing the message features: an XFace in the From line, different fontification colors for different quote indentations, a smiley converted to an image, a displayed image that is an inline MIME attachment. Note the mh-folder-mode toolbar.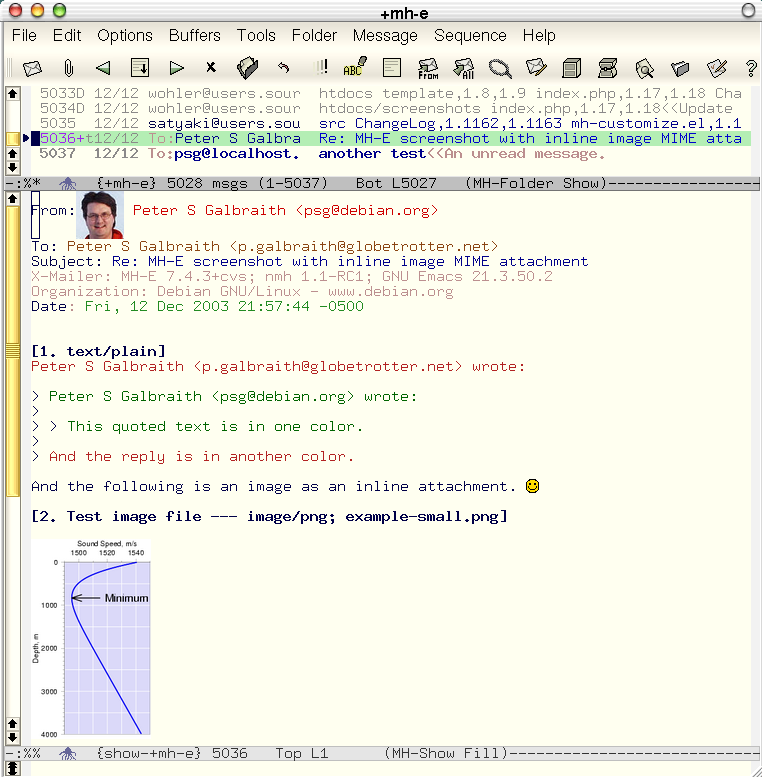 ---
Here is what MH-E looks like starting a new draft message in Emacs 21. In this example, the Identity menu is selected to insert customized header fields. Note the mh-show-mode toolbar.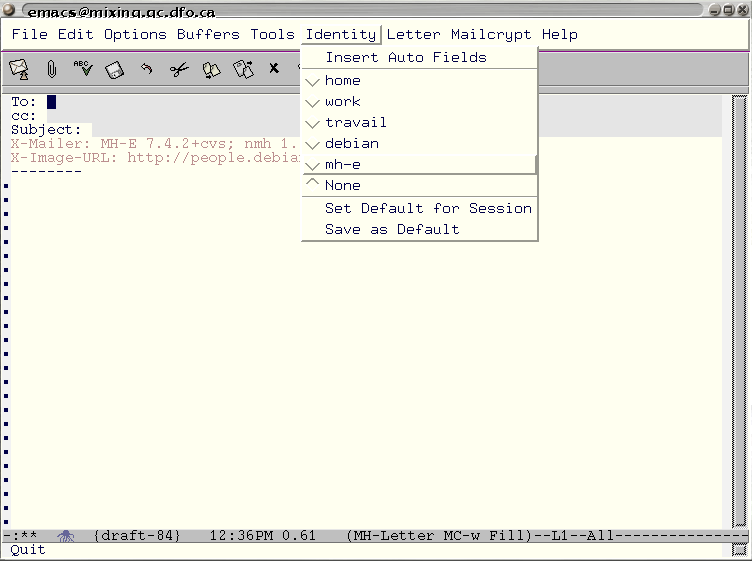 ---
Here is what MH-E looks like in Cygwin. The nmh used was obtained from Earl Hood. The Cygwin port of GNU Emacs was used. Also the Cygwin port of XFree86 was used in "multiwindow" mode. In this shot, the folder buffer shows messages in threaded mode. The second window on the left is the speedbar, which in MH-E displays all folder names along with their unread and total message counts.